Register today for your place in this year's IPO

Deposit, withdraw, exchange or transfer money around the world.
Luxon Pay is our official payment partner. Buy in and get paid out via Luxon Pay, allowing you to skip the queues and secure your seat in advance.
Buy in to any Day 1 of the €260 + €40 IPO Main Event via Luxon Pay and you will be protected from bubbling the event.That means if you bust out on the hard bubble of the Main Event, you will still receive the min-cash.To be eligible, players must buy in via Luxon Pay, collect a Luxon Pay patch from the Luxon Pay representatives and wear it throughout the Main Event.
Direct buy-in to IPO Main Event Live Day-1 on Luxon Pay.
If you don't already have an account, you can create one in minutes – Luxon registration
How to Buy-in
Sign up to Luxon Pay at luxonpay.com and verify your account.
Fund your Luxon Pay account using 'Instant Bank Transfer' or debit card.
Select 'Spend' from your Luxon Pay wallet, and then 'International Poker Open'.
Click on your desired tournament & buy in.
Please visit the tournament desk upon arrival to collect your ticket and seat draw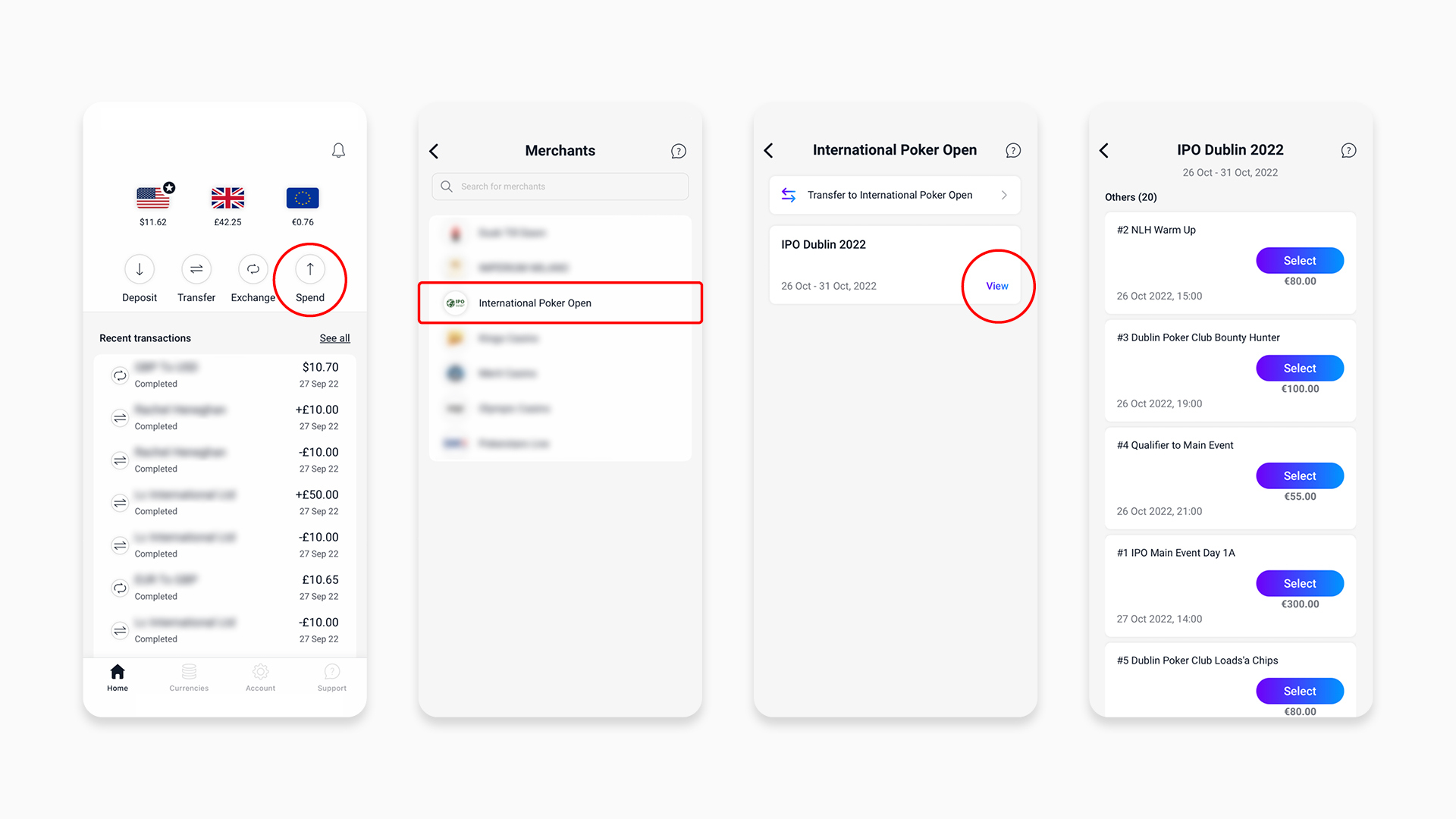 Luxon Pay is a multi-currency eWallet which allows you to send, receive and exchange money in up to 10 currencies instantly. For more details about Luxon Pay visit www.LuxonPay.com
Manage your currency portfolio in one place. Deposit, hold, transfer and exchange a whole range of currencies including GBP, EURO and USD.
Use your Luxon Pay eWallet to buy into the International Poker Open as well as numerous other poker festivals around the world.
Register Online and reserve your seat today.
To ensure your seat in the IPO, please book early to avoid disappointment.